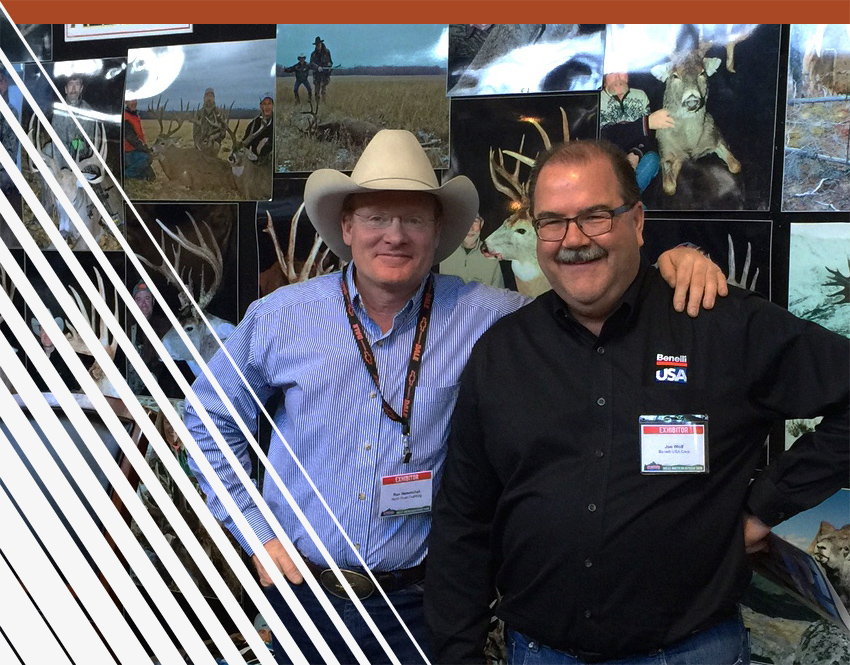 ---
Welcome to North River Outfitting!
Let us introduce ourselves, and tell you a little more about us.
---
North River Outfitting is a family-operated outfit with a distinct focus on high-quality hunting adventures. Ron Nemetchek and Maria Origoni are your hosts, along with an outstanding crew that includes two of their children. When you hunt with us, you'll feel like you're a part of our extended hunting family!
This is Ron's 38th year in the outfitting business. In addition to starting his own business, Ron has guided big game hunts all over North America, including Alaska. Ron has been flying since he was 18 and his experience as a pilot makes our operation very unique in British Columbia. From our remote main lodge, Ron can shuttle small loads into even more remote locations, setting up camps in places that would be unfeasible for anyone else.
Maria Origoni joined the North River Outfitting team more than 10 years ago. Having run her own business in Alberta, Maria has brought her excellent organizational strengths and focus on customer service to the outfitting business. Additionally, Maria is an excellent cook! Maria is from Switzerland and she speaks English, Swiss, German and Italian.
Together, Ron and Maria are proud of the excellent wilderness experience they offer to their clients in Alberta and British Columbia. Their tireless work, attention to detail and client-oriented approach are why so many hunters return each year.
Please call us at North River Outfitting anytime. We would be happy to speak with you about the great hunting adventures that we offer. Call us at 780-675-1942 or contact us online.
Sincerely,
The North River Outfitting Team
---