It has been a busy few weeks around here as Ron has been running supplies up the river to our remote main lodge, and continuing to work on our even more remote spike camps throughout the area.
Grizzly damage to our remote spike cabins is an inevitable thing around here and that takes a great deal of time as we prepare for the season. When grizzlies emerge in the spring, they wake up hungry. And that usually leads to some break-ins.
Ron uses his super cubs to access these fly-in locations. All this flying time allows us to do a lot of looking over the area, and even into new areas. It's no surprise that there's a ton of game and it's always fun to explore new country.
In addition to making repairs and improvements to the hunting camps, we spend time restocking supplies and making boat trips up the river to the main lodge. Running supplies up the river is an efficient way to bring large loads to the lodge and saves on the number of flights.
This year, we even had a little helicopter assistance. On one of his trips up the river, Ron had to call a chopper to help him out of a sticky situation. Fortunately, the rest of the trips have gone very smoothly.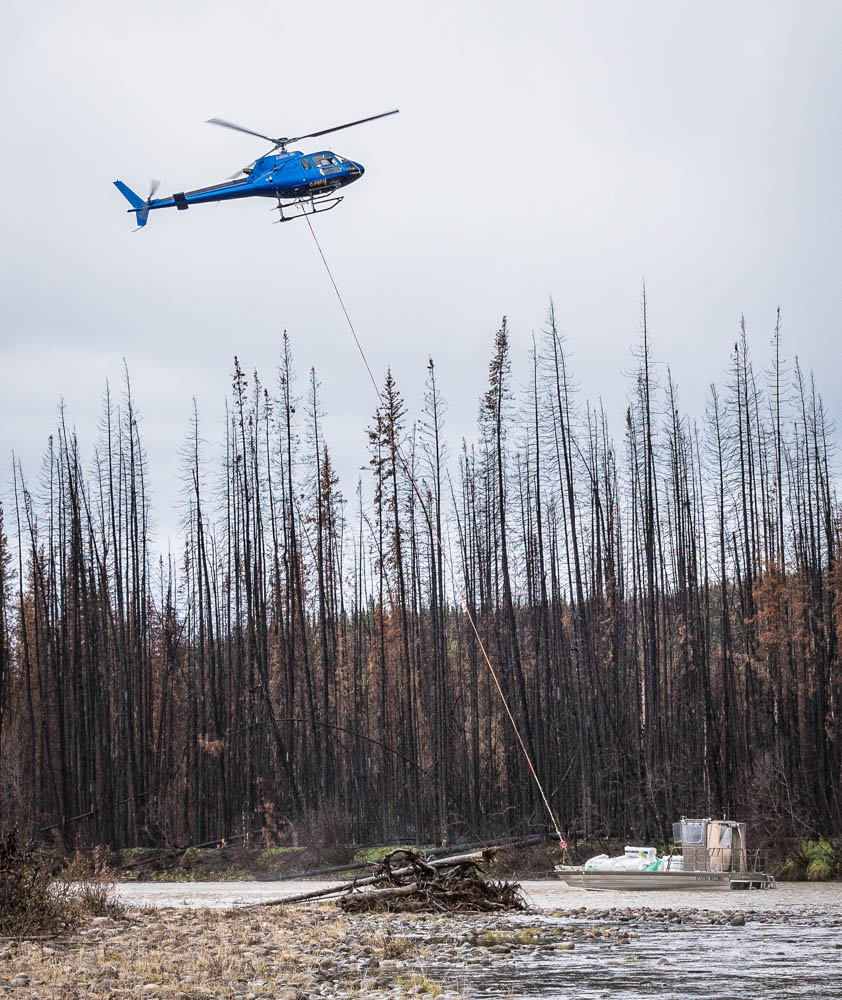 We're looking forward to a great some great hunting in British Columbia this season. If you'd like more information, please explore the rest of our website at NorthRiverOutfitting.com or call us at 780-675-1942 for trip availability and details. You can also contact us online.