And just like that, mid-August is here. Summer is winding down in Northern British Columbia, and mountain goat season is right around the corner. We've already filled our camps with hunters, and our guides have been working around the clock. As the guides prepare for the season, they wear many (proverbial) hats. They ensure the camp is in order, scout the surrounding terrain, and tactfully watch the goats' patterns. And although our guides admit it's been unseasonably warm, we aren't anticipating much change from previous years' hunts.
For us, one of the most enjoyable aspects of hunting isn't the actual harvest itself—rather, it's the all-encompassing effort it requires. From start to finish, there is often a challenge (or two) that a hunter and guide face. These inevitable challenges encourage grit in the face of adversity. But at the end of the day, it's the story itself that makes the experience complete. It's the triumphs, the tribulations, and everything in between. Unbeknownst to many, there are only a few wildlife species (in North America) that will test a hunter like a mountain goat. Mountain goats are certainly a trophy to behold. The process of gearing up and hunting these animals is truly an arduous yet unforgettable experience.
As the hunters begin their exploration, our guides act as a trusted advisor and liaison for the hunter. When stalking, the guides will leverage their position from a bird's eye view. This is simply because goats very rarely look up. And, even when they do see their predator, they are more curious than scared—especially when approached from above. If possible, our guides and hunters will diligently make their approach when the goat is bedded down. However, as the hunter approaches, the guide will simultaneously keep an eye out for the goat's escape route. Mountain goats aren't the most astute animals, but their physical ability is second-to-none. And because the terrain and conditions they live in are unforgiving, the goats are quick to adapt to change.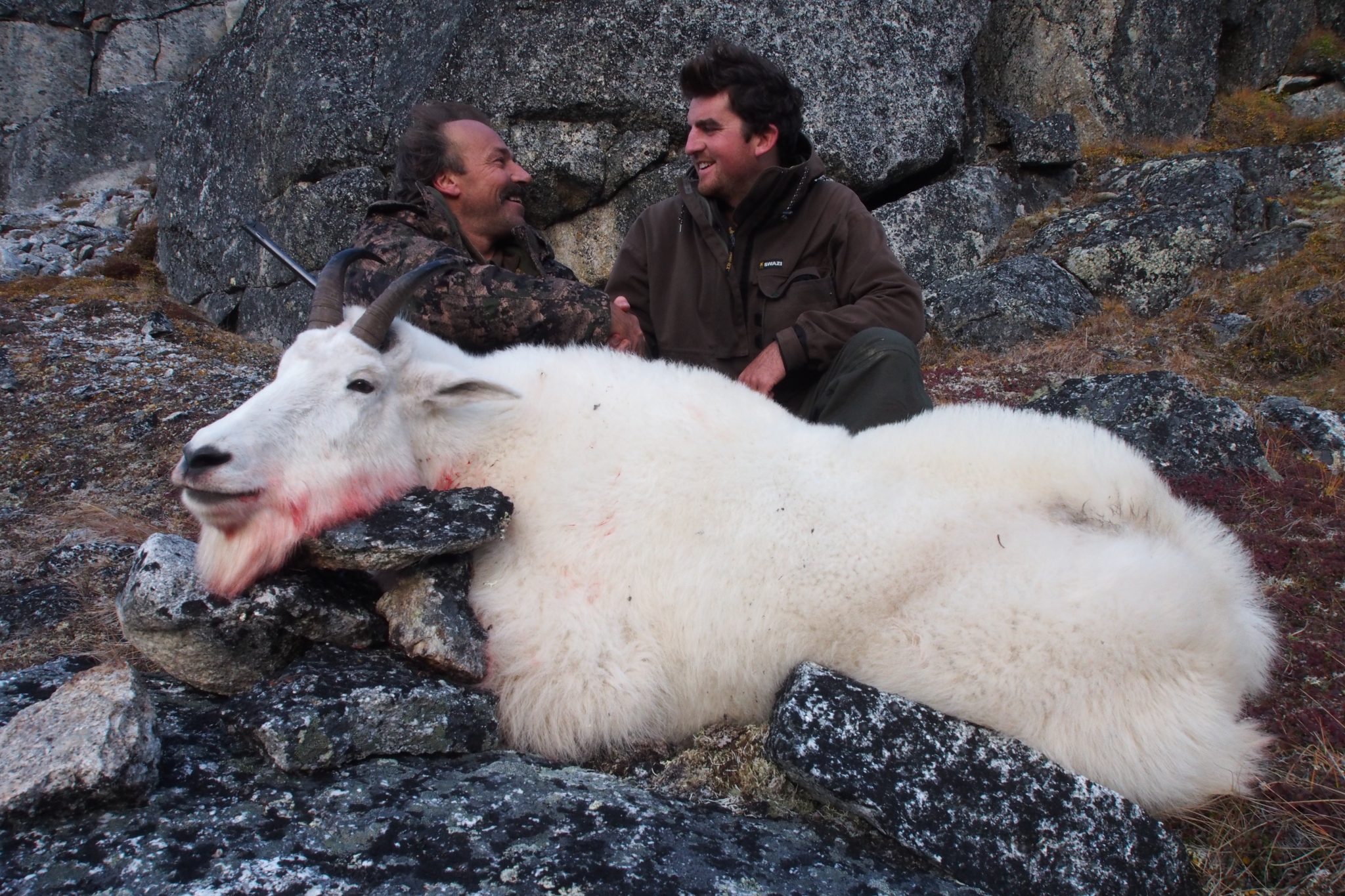 With that said, all of us at North River Outfitting are looking forward to the 2017 hunting season! Be sure to follow us on Facebook and Instagram for the latest photos and updates on the season.
Here at North River Outfitting, we have a vast array of hunting territory. Therefore, if you have any questions about our goat hunts, combo hunts in British Columbia, or any particular species, please feel free to contact us. We're well-versed in the hunting options available. If you're interested in booking a 2018 hunt, please fill out the form here, and we'll be in touch soon! You can also explore the rest of our website at NorthRiverOutfitting.com.