---
Mountain Caribou Hunting
Experience mountain caribou hunting like never before in remote northern British Columbia.
---
When it comes to caribou hunting in Canada, our B.C. mountain caribou hunts are an unforgettable experience. According to local biologists, our area in British Columbia is home to its own herd of mountain caribou that is totally unaffected by outside pressures. These are non-migrating caribou that reside in this area year-round. Our careful management the limited number of bulls we take each year gives our clients an unparalleled experience.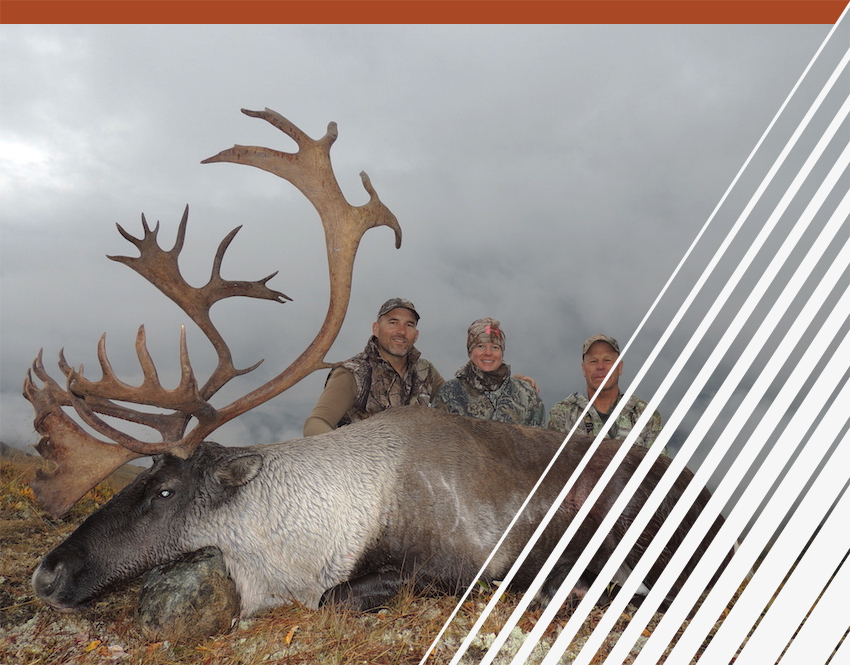 In addition to being non-migratory, mountain caribou carry more mass in their antlers and are thicker than the caribou of the far northern Yukon and Northwest Territory. Our area is home to some beautiful, trophy-class caribou. These are free range hunting adventures and we cannot make guarantees, but our hunters have a great shot at a B&C class caribou.
In addition to caribou, this unique wilderness area in Northern British Columbia offers hunters a one-of-a-kind combo hunting experience. Five different species, all with B&C trophy potential are possible. Mountain goat, moose, stone sheep and grizzly can all be hunted in combination with mountain caribou.
Our hunters have the opportunity to hunt early caribou still in velvet, or above timberline during the rut. Mountain Caribou hunts take place from cabins or tents, depending on the hunting situation.
Our caribou hunts are 10 days and the option of adding other species is possible. Please visit our dates and prices page for hunt details. You may also contact us for more information or call us anytime at 780-675-1942.
---