---
Grizzly Bear Hunting
Experience grizzly bear hunting like never before in remote northern British Columbia.
---
North River Outfitting is proud to offer guided Grizzly hunts in remote, northern B.C. Our British Columbia grizzly hunts in the Cassair Mountains produce trophy-class bears. These are true mountain grizzlies and the area boasts a big population of bears. We typically hunt these bears over berry patches in the fall. Due to their good population, bears seem to be everywhere.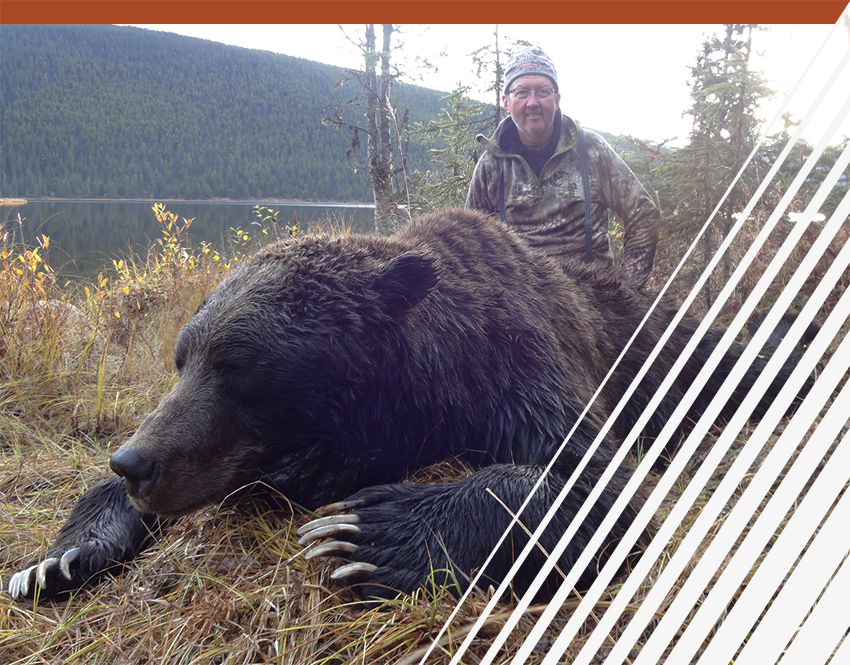 Even with a healthy population, we are very careful to harvest only trophy-quality bears and we take limited bookings each year. If you are interested in a mountain grizzly bear hunt with North River Outfitting, please book well in advance.
Because our area consistently produces B&C class animals of five different species, we pride ourselves in providing excellent combo hunts. Taking two species in a 10 day hunt is very realistic, and for the hunter willing to work hard, three species is very possible. Grizzly hunts can easily be done in combination with moose, mountain caribou, mountain goat or stone sheep.
Our grizzly hunts are 10 days and the option of adding other species is possible. Please visit our dates and prices page for hunt details. You may also contact us for more information or call us anytime at 780-675-1942.
---