Our moose hunting here at North River Outfitting located in Northern British Columbia is some of the best around!  While we aren't in the Yukon, we like to say we have a trickle of the Yukon moose genetics in our area.  Our moose are full-bread Canadian moose, but we have some moose stretching the 60"+ mark.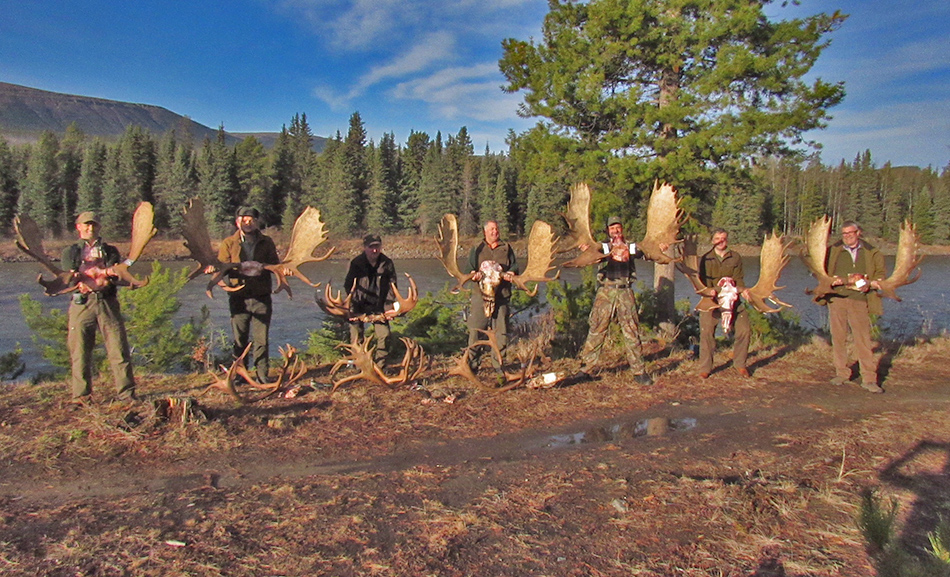 Moose hunting here at North River Outfitting offers a great chance at killing a Boone and Crockett bull moose.  In 2016, 80% of our moose hunters notched their tag on a Boone and Crockett bull.  While we can't guarantee anything as it is hunting, what you can be assured on is we put in countless hours scouting all summer long and have guides living in the bush for weeks-on-end scouting for moose and other animals to ensure your chance at success.
In addition to our World Class moose hunting here in British Columbia, we offer guided caribou hunts, mountain goat, grizzly and stone sheep.  Often times our moose hunters will pair a moose hunt with another species such as caribou, goat or grizzly for a multi-species hunt.  10 days of pure hunting in some of the most remote country left in the world is an adventure you'll never forget!
For information on wilderness hunts in remote, northern British Columbia or hunts for Alberta trophy whitetails, please explore the rest of our website at NorthRiverOutfititng.com. For details or availability, please contact us or call us at 780-675-1942.